Alvotech to debut on Nasdaq under the ticker ALVO on June 16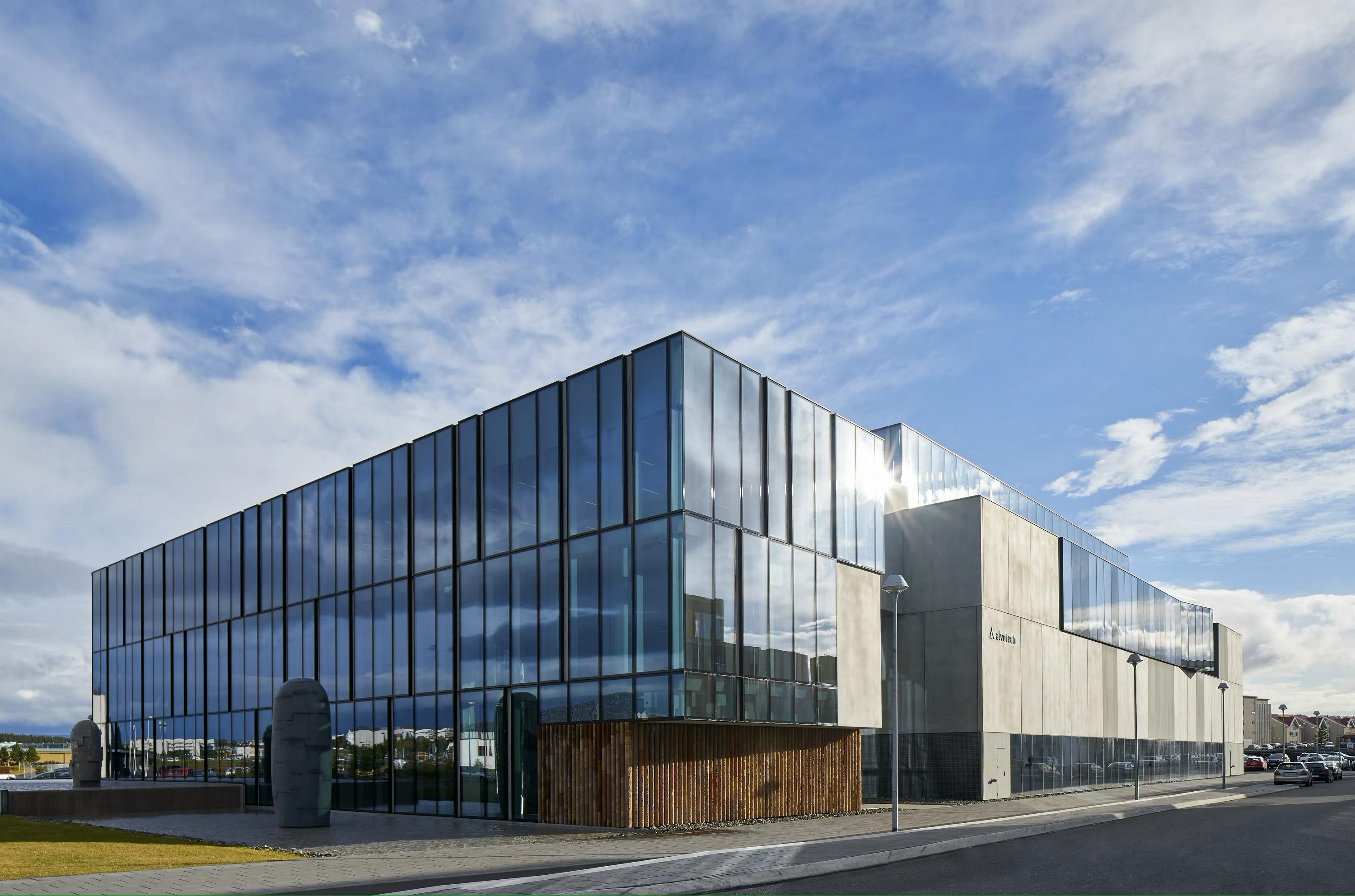 Expected to be the largest debut by an Icelandic company on a U.S. stock exchange and first Icelandic dual-listed company trading on exchanges in both New York and Iceland
Alvotech, a global biotech company focused solely on the development and manufacture of biosimilar medicines for patients worldwide today announced that its ordinary shares and warrants will begin trading on the Nasdaq Stock Market LLC("Nasdaq") on Thursday, June 16, under the new ticker symbols "ALVO" and "ALVOW", respectively.
This follows the successful completion of the company's business combination with Oaktree Acquisition Corp. II ("OACB"), a special purpose acquisition company sponsored by an affiliate of Oaktree Capital Management, L.P.("Oaktree"). The merger, which was approved on June 7 by OACB shareholders, creates a publicly traded, pureplay company focused on the growing global biosimilar market.
- Debut on Nasdaq follows completion of the company's business combination with Oaktree Acquisition Corp. II, which included a fully committed and upsized $175 million PIPE raised through top-tier investors at $10.00 per share
- Alvotech's mission is to enhance sustainability of the global healthcare system and improve patient access by providing lower cost alternatives (biosimilars) to high priced biologic medicines
- Public listing offers investors direct exposure to global biosimilars
- Expected to be the largest debut by an Icelandic company on a U.S. stock exchange and first Icelandic dual-listed company trading on exchanges in both New York and Iceland
The public listing is expected to be the largest debut on a U.S. exchange by an Icelandic company. Ordinary shares of the company are also expected to trade on the Nasdaq First North Growth Market in Iceland commencing on June 23, 2022. Alvotech is expected to be the first dual-listed Icelandic company on both a U.S. and Icelandic stock exchange.
Becoming a public company is a historic milestone on Alvotech's growth journey. We expect that becoming a listed company will allow us to continue strengthening our position in the biosimilar space while delivering value to our partners and patients across the globe.

RÓbert Wessman, founder and Executive Chairman of Alvotech.
Since its inception a decade ago, Alvotech has built a vertically integrated, state-of-the-art platform for developing and manufacturing biosimilars at scale. Biosimilars are therapeutic equivalents to biologics, a rapidly growing category of highly efficacious medicines, that provide lower-cost alternatives to higher-priced originator medicines. Biologics represent over 40% of all pharmaceutical spending in the U.S. and over 30% of spending on medicines in Europe at list prices1. Alvotech's current portfolio of eight products and product candidates targets multiple therapeutic areas and represents an estimated total addressable market of over $85 billion based on estimated peak sales of the reference products2.
Oaktree is proud to be associated with Alvotech, a world-class biosimilar platform with a mission-critical focus on providing important drugs at a reduced cost. We look forward to the continuation of our relationship as the company enters its next phase of growth.

Howard Marks, Co-Founder and Co-Chairman of Oaktree.
Alvotech's lead product, AVT02 (adalimumab), a biosimilar to Humira®, has launched in Canada and Europe and is expected to launch in the U.S. on July 1, 20233. For the U.S. market, Alvotech is pursuing an interchangeability designation for AVT02 (adalimumab) and has previously announced FDA acceptance of Alvotech's BLA supporting interchangeability for the company's high-concentration, citrate-free biosimilar candidate. More recently, the company has announced positive topline results for AVT04 (ustekinumab), Alvotech's proposed biosimilar to Stelara®, for both the confirmatory clinical, safety and efficacy study and a pharmacokinetic (PK) study.
For more information please visit Alvotech webpage.